10 THINGS YOU SHOULDN'T DO in your first week in Granada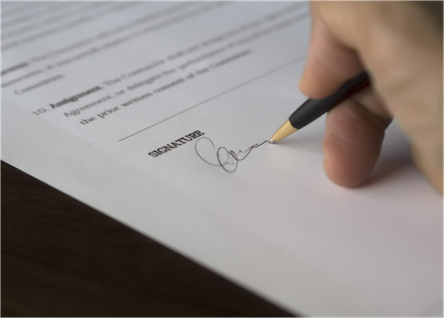 We can spend days and days telling you all the things YOU CAN  DO in Granada. But... it is also important to know what things are better to avoid. That's the reason of this post.
# 1 DON'T PAY ANY RENT UNTIL YOU SEE THE FLAT AND YOU COULD READ THE SIGNED CONTRACT:
Nowadays, there are some frauds in this sector. If you want to rent a room or a flat in Granada, you need a contract. Also we recommend you to see the flat on site, even if you see the online pictures look great, sometimes they mix rooms or they only show some of the flat areas.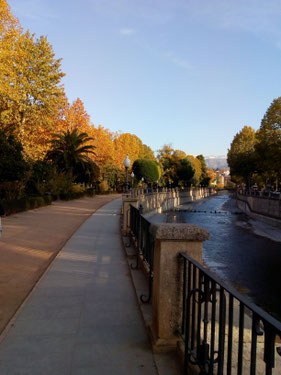 # 2  DON'T VISIT THE CITY IN A RUSH:
Granada is a city with charming areas, streets where you can spend hours and hours walking by and you won't have the sense that time flies. We invite you to fall in love with the city, breathe the jasmine and rosemary perfume throughout the streets, listen the guitar sound. Drink a tea without any pressure and discover the little streets of the Alcaicería and Calderería Nueva street. We invite you to feel the history and the culture of our magical city.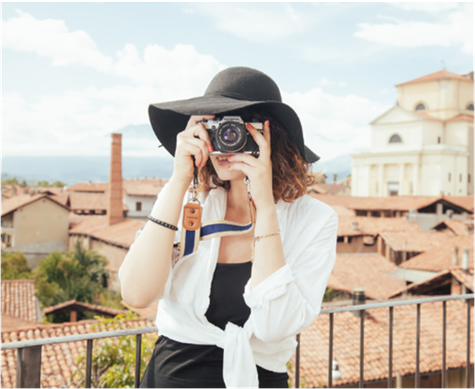 # 3 DON'T DO WHAT A TOURIST WOULD DO:
As in any of capital cities, Granada has a touristic area where you can find plenty of souvenir shops, restaurants, bars, activity tickets...But, they use to be more expensive and not always the best option to discover the city. We suggest you to ask a Granada citizen (granaíno) or ask us for knowing the best options in the centre as well as in other areas of the city.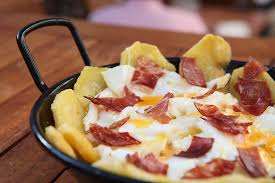 # 4 DON'T EAT THE SAME YOU EAT IN YOUR COUNTRY:
Granada and also Spain, is well known by its food. Let us surprise you and let the waiter suggest you a typical meal. You will adore it.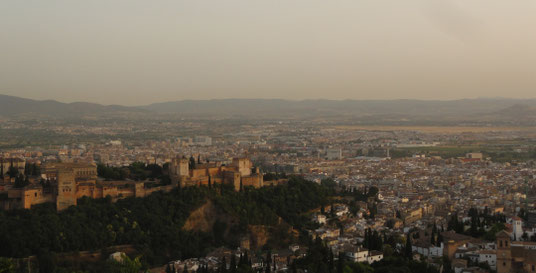 # 5 DON'T MISS THE VIEW FROM ANY OF THE DIFFERENT VIEWPOINTS:
The sunset in Granada is magical as well as special. Our recommendation is: El Mirador de San Miguel Alto. (BUS N9).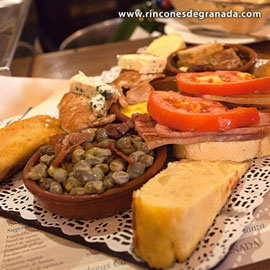 # 6 DON'T UNDERVALUE A BAR FOR ITS APPEARANCE: 
Some of the best bars does't seem to prepare the best dishes but, instead of that, you will get surprised with delicious food. The smell sense will help you in the perfect choice to eat.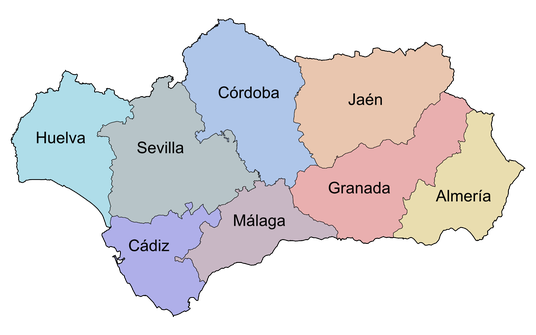 # 7 DON'T THINK THAT GRANADA IS THE ONLY CITY YOU CAN VISIT:
There are so many cities and interesting towns near Granada as Málaga, Córdoba, Nerja... that you can visit in a daytrip without spending a lot of money.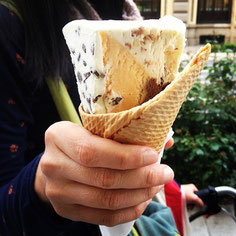 # 8 DON'T WAIT A MINUTE AND GO TO "LOS ITALIANOS":
They have the best ice creams in Granada and they close during Winter. As soon as  possible ) you better go there and try their famous CASATTA.
# 9 DON'T TAKE THE ROSEMARY THAT SOME WOMEN GIVE NEAR THE CATHEDRAL....
Unless you want to pay for them.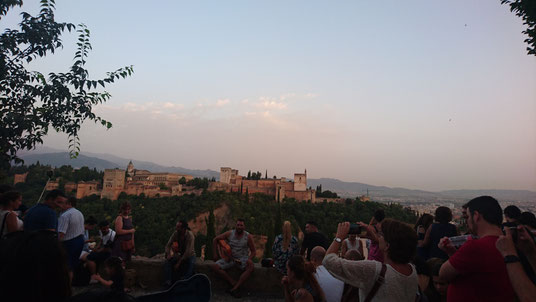 # 10 DONT' BE SHY AND ASK ANYTHING YOU NEED.
In general, Granada people are so helpful, so they could tell you things from where to eat, what bus you have to take or even telling you a little bit of our culture.

 Granada is a safe city, and you will fell like at home. The majority of people come back after their first experience in Granada.
Undoubtedly, Granada has everything for any kind of person, and there is a special point for everyone in this city, and now, you have to find yours.