Don't miss this discount!
All we know about the amazing tapas in Granada, and also how cheap they are, but.... sometimes we want to eat at home, but we are too lazy to cook real food.
Today, we bring you the definitive solution to that : HOMEMADE MEAL.
In Bouket it's been cooked delicious meal everyday with high quality. You only have to order, pay and eat when you want where you want.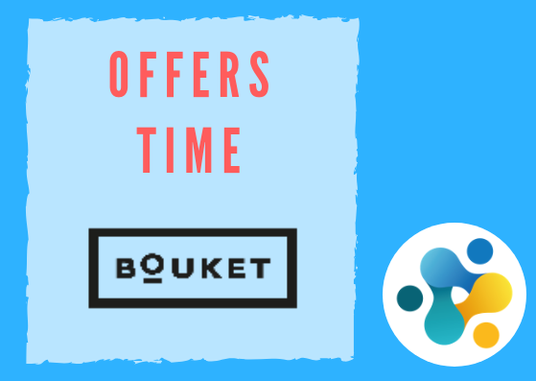 BOUKET

HEALTHY FOOD READY TO BE SERVED.

You can discover in its menu a wide range of meals and also a week and daily menu.

Besides you can freeze every dish and then eat it when you want.
It is a different way to taste Spanish food: cheap and easy!
SPECIAL DISCOUNT FOR SPANISH X ALL MEMBERS
15% off in all the menu

Where to find it:
Address: Avda. de los Andaluces 2

Phone:  615 574 964

Website: bouket.es
-- SPANISH VERSION --
All Todos conocemos las alucinantes tapas de Granada, y también lo baratas que son...., pero a veces, preferimos comer en casa, pero podemos estar demasiado perezosos para cocinar comida de verdad.
Hoy os traemos la solución definitiva para estas situaciones: COMIDA CASERA.
En Bouket saben qué queremos y cómo proporcionarnoslo. Ellos cocinan comida deliciosa en el día con una gran calidad. Lo único que hay que hacer es pedir, pagar y comer. Cuando y donde tú quieras.
BOUKET

Comida saludable lista para servir

Puedes descubrir en su menú que cuentan con una amplia elección de platos y también sus menús diarios y semanales.

Además, todos los platos se pueden congela y los puedes consumir cuando quieras.
Es una manera diferente de probar la comida española: ¡barato y fácil!
DESCUENTO ESPECIAL SPANISH X ALL

15% de descuento en toda la carta

Dónde se encuentra:
Direcció: Avda. de los Andaluces 2

Teléfono:  615 574 964
Web: bouket.es
If you haven't already got your Spanish x all card. You can order here: spanisxall.card