Spanish + TV  serie: The perfect match
In these cold days, we all know that one of the best options is watch TV movies or series. That's why we have written this post.
There's is another entertainment way to learn Spanish (and also other languages). That way is learning troghtought the culture of the country: music, theatre, cinema or tv series. 
In this article we show you the best Spanish tv series for learning and practise Spanish.
La Casa de Papel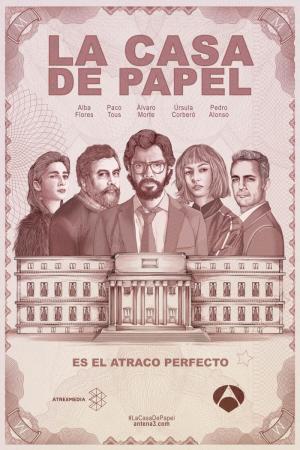 A mysterious man, known as "The Professor", is planning the biggest bank heist in history. To carry out the ambitious plan, he recruits a team of eight people with certain abilities who have nothing to lose. The goal is to enter the Royal Mint of Span in Madrid, the capital of Spain, and print €2.4 billion. To do this, the team requires eleven days of seclusion, during which they have to deal with elite police forces and 67 hostages
Las Chicas del Cable
In 1928, a modern telecommunications company begins to operate in Madrid. The series tells the turn in life that four young women take when they start working for this company. The four of them feel attached in different ways, to their families, their partners, or their memories. Part of the focus of the show is the hardships working women faced in the 1920s.
VIS A VIS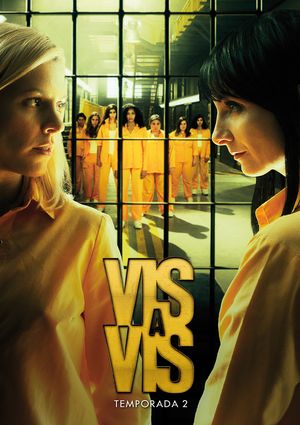 Macarena Ferreiro is a young naive woman who falls in love with her boss and, because of him, commits several accounting manipulation and misappropriation crimes. She is accused of four tax crimes, and consequently she is imprisoned at the Cruz del Sur Prison as a precautionary measure with very high bail set. She has to face the emotional shock that being in jail means to her, as well as the complicated relationship between the inmates; among them Zulema stands out as the most dangerous prisoner.
In prison Macarena will soon realize the chance to survive the projected seven-year sentence she will likely receive if convicted depends on changing, evolving and becoming a very different person. Meanwhile, in order to pay the bail, her family outside gets involved in finding a large sum of money hidden somewhere, in dispute with Zulema's boyfriend, who will lead the Ferreiros to a terrible situation.
ARDE Madrid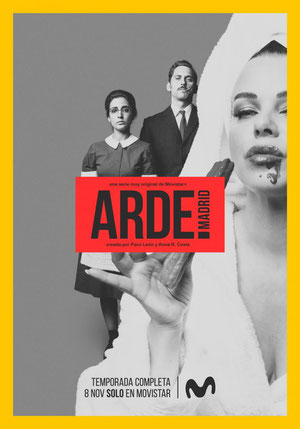 Madrid 1961. Ana Mari is a spinster, lame, a follower of Franco and an instructor in the Female Section. Following Franco's orders, she begins to work as a maid at Ava Gardner's home with a mission of spying on her. For this, she must pretend to be married to Manolo, a hustler who will become the American actress' chauffeur. Manolo tries to take advantage of his position for his dodgy dealings with gypsy clans, and ends up involving Ana Mari and her schizophrenic brother, Floren. Little by little, this leads to an intimate relationship between them. Together with a young maid, Pilar, they will serve during the continuous parties that Ava and her circle enjoy in the Dolce Vita reserved for the elite in Madrid. Parties that will create growing tensions with her downstairs neighbors, none other than General Perón and his wife, recently exiled from Argentina.
El Tiempo Entre Costuras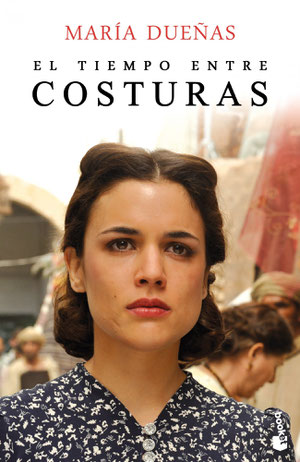 Sira Quiroga is a young Spanish dressmaker engaged to a solid suitor when a suave typewriter salesman upends her life. Spain is being upended by a civil war and the new regime's growing alliances with Nazi Germany. Sira, smart, gutsy and resourceful with a Scarlett O'Hara-like ability to whip up designer duds on a moment's notice, Sira has spunk. Sira gains and loses a small fortune, is dumped by her cad of a lover in Tangier (Morocco), runs guns to get the cash to start her life anew and becomes couturier to the Nazi wives stationed in Madrid. Urged on by her friend, the real-life British spy Rosalinda Fox, Sira, too, aids the British cause.
Elite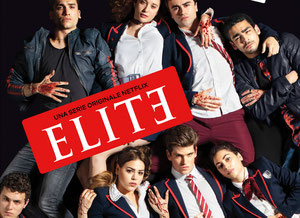 Elite follows three students who receive scholarships to one of Spain's most exclusive schools, Las Encinas. Per Netflix's synopsis:
When three working class kids were given scholarships to Spain's most elite high school, they thought they were in for their big break. But when one of their classmates turns up dead, everyone is under question. Welcome to Las Encinas.