SER O ESTAR, EL ETERNO DILEMA
El español es de los pocos idiomas que diferencia los verbos ser y estar, mientras que en otros, son un único verbo: TO BE (inglés), ÊTRE (francés), SEIN  (alemán) o Być (polaco) son algunos ejemplos. 
Por ello, en el post de hoy, queremos acercaros más a la diferencia entre "SER" y "ESTAR".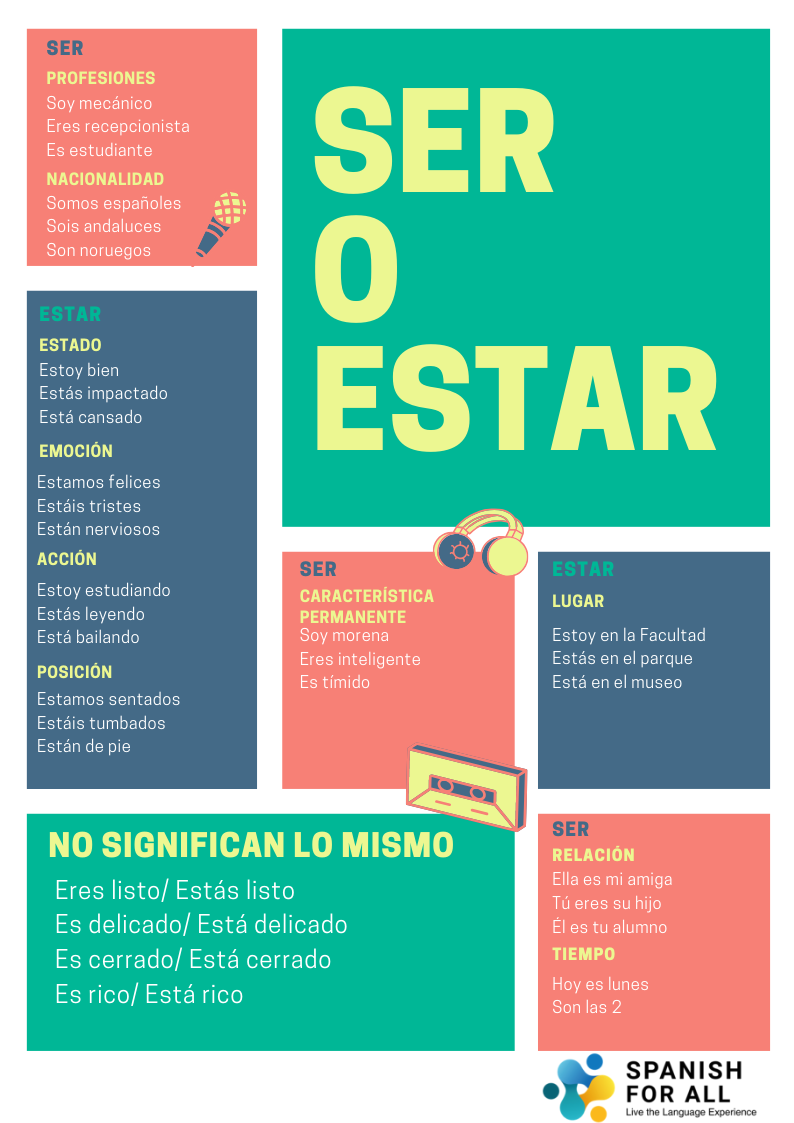 Si quieres saber más sobre la diferencia entre ser y estar, te animamos a que pruebes una clase con nosotros.